Replace The Engine Pitch Stop Mount
on a Subaru Impreza, Forester and Crosstrek
This article is visible to only you.
Remove the Top Mount Intercooler
Remove the Pitch Mount
2
Remove the front pitch mount bolt (14mm)
3
Optional - Remove the grounding wire attached to the rear pitch mount to gain clearance for your tools.
4
Remove the rear pitch mount bolt (14mm).
Note that the rear mount bolt screws into a nut that is affixed to the vehicle and does not spin.
Installing a new Pitch Mount
The OEM and Group N pitch mounts have an arrow on them that indicates the installation direction. Keep the arrow on the top of the mount, pointed toward the front of the car.
OEM vs Group N
The Group N mount looks identical to the OEM mount, but likely uses a stiffer rubber material in the isolators at either end.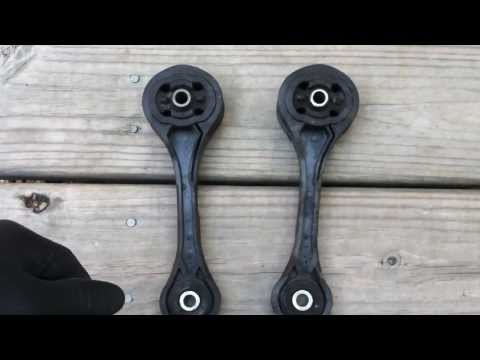 the front bolt is torqued 37 ft-lbs
the rear bolt is torqued to 43 ft-lbs