Install The H8 Led Angel Eye Bulbs
on a BMW
This article is visible to only you.
The best part about installing H8 LED angel eye bulbs for your BMW is that they look great! Not only that, but installation is plug and play so you don't have to do any tough retrofit modification work. This is a quick and easy guide to demonstrate how to get new LED angel eyes.
1
Locate factory H8 angel eye bulb on your vehicle and remove the moisture cap to access the bulb.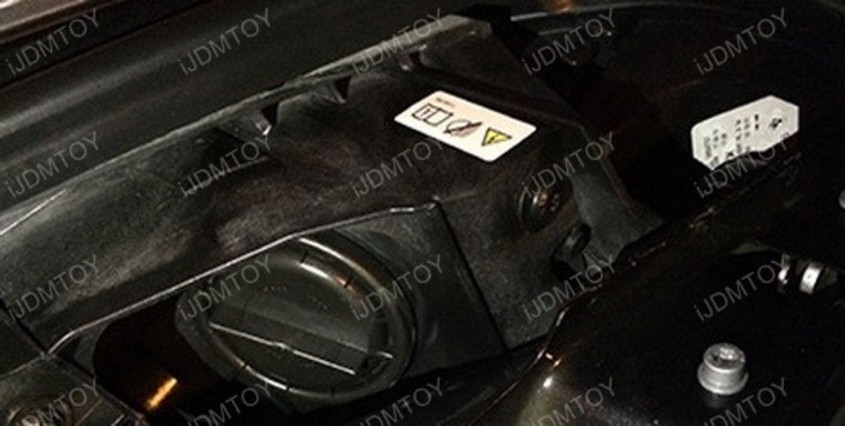 2
Twist and pull the bulb out. Unplug H8 bulb from connector.
3
Take the BMW LED angel eye bulb and lock it in place. Make sure you position the H8 LED bulb so that there are two LED emitters on each side facing the fiber optic tube for maximum light output. If your BMW's outer ring does not light up, take the bulb out and rotate it 120 degrees and try again. You will be able to tell if you have properly positioned the H8 LED bulb once the outer ring lights up.
4
You can fit all of the decoders and wires into the cap so that it will have a clean look. Test and enjoy your new LED angel eyes.